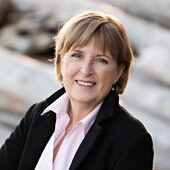 Anne Mullens
Senior Writer – Editorial
Anne Mullens is an award-winning Canadian journalist and author specializing in health and science writing.

Anne works with Team Diet Doctor to help spread the word about the health and science around LCHF, making low carb simple for a global audience.
In spring 2018, Anne completed the Professional Training in Low Carbohydrate High Fat/ Ketogenic Nutrition & Treatment Online Training program, provided by the Noakes Foundation Nutrition Network.