Engineering
·
Diet Doctor HQ
React Native Developer
Do you want to be part of a team helping people reach their potential by solving one of society's most pressing health issues?
Our mission
Diet Doctor is a health-tech company that aims to empower people everywhere to dramatically and sustainably improve their metabolic health. We focus on lifestyle interventions — especially delicious food! — not medication or surgery, and we're building a NEW product that will make it simple to eat better (not less).
Now we're looking for a React Native Developer to join the team and help us succeed with our mission.
The challenge
Help us improve a brand new world-class iOS and Android apps built on React Native and improve on our 4.8+ rating in the App Store. Help us scale to millions of users. Build new features. Work on growth of the app (acquisition, activation, retention, revenue and resurrection)
What you'll do
We are building all our apps on React Native. You will be a key part in building the foundation and influencing the technologies used for creating this.
You will be driving the development of the Android and iOS apps together with 2 other React Native Developers and the engineering team and be part of deciding the roadmap for how we improve the app and product going forward.
The company grows fast and with that comes new technical challenges. You will play an important role in helping us shape the future of our tech stack. We always try to improve our development and release processes, and we want you to be part of this and share your insights.

We think you have:
5+ years of software development experience.
You are an expert Mobile developer (Minimum 3 years in this field, be it React Native or Native iOS/Android development experience).
Knowledge of design principles and application interface guidelines.
Experienced with Typescript. Apollo is a plus.
Work experience with team members to define the purpose, scope, UX, design, and technical solutions for iOS/android apps.
You can make art out of Canvas and build custom views when the framework is not enough, but also know when to stick with iOS/Android design principles and interface guidelines.
Be a key member of the wider team at Diet Doctor and contribute to core technical discussions.
What's in it for you?
Meaningful work: Enjoy the opportunity to contribute to a New product that can help improve the health of millions of people.
Meaningful relationships: Be part of a driven, ambitious, and inspiring work environment with people who want to do good in the world.
Growth: We'll give you lots of responsibility and support to do great things and learn fast.
Our Progress so far
We have built the largest keto and low carb site in the world. Now we're building a new product, based on the latest science, making it flexible and personalized for different dietary preferences.
We're funded by our members (we don't show ads) and have 25+ employees working on the launch of our new product.
At Diet Doctor, we aim to live by our four company values: trustworthiness, simplicity, inspiration, and goodness.
We're passionate about building a team of top performers and get great things done fast — because we believe it will significantly increase our ability to make meaningful progress.
Apply now!
Not sure you fulfil all the requirements? Please apply anyway!
Please submit your application in English, as it is our main working language.
We are looking forward to hearing from you!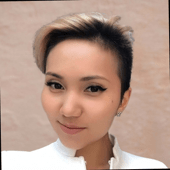 Contact
Malika Kalitay
Talent Acquisition Manager (People Lead) – Corporate
What we do
Technology

We build tools and apps that make it simpler for people to start and sustain a healthy low-carb lifestyle. Our engineering team has massive challenges ahead, and it's growing rapidly.

Food

We create amazing low-carb recipes, meal plans and cooking videos. Our site offers more than 1000 free recipes, empowering people to eat delicious food while improving their health.

Insights

We write guides and inspiring stories, that make low carb simple. For popular low-carb searches we're often the first result on Google, a responsibility we take very seriously. We keep working hard to make sure our advice is effective, inspiring and solidly evidence-based.

Video

We create low-carb related video courses, cooking shows, short documentaries, interview videos, high-quality presentations and more.​
Our rocketship
At Diet Doctor, you have the opportunity to join a rapidly growing startup that is already profitable and successful.
DietDoctor.com is now visited by half a million people per day, and we have more than 75,000 paying members, who rate us very highly.
But this is still just the early beginning, most of our challenges are still ahead of us. LEARN MORE
About Diet Doctor
Diet Doctor is a health company with the goal of empowering people everywhere to dramatically improve their health. We give inspiration and trustworthy information that make it simple to start and sustain a healthy low-carb lifestyle. We give everything people need for free, so that more people can have healthy and fulfilling lives.
Engineering
·
Diet Doctor HQ
React Native Developer
Do you want to be part of a team helping people reach their potential by solving one of society's most pressing health issues?
Loading application form
Already working at Diet Doctor?
Let's recruit together and find your next colleague.